Dr. Gregg Weinstein, DDS
Cosmetic Dentist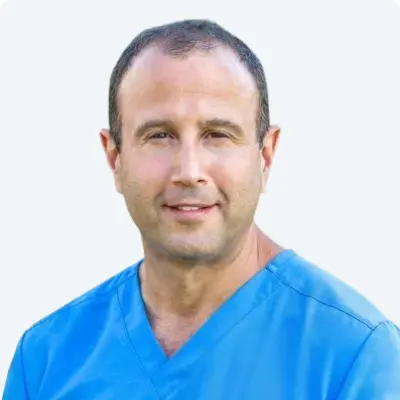 Dr. Gregg Weinstein, DDS
Cosmetic Dentist
About Dr. Gregg Weinstein, DDS
Dr. Weinstein has been delivering world-class general and cosmetic dentistry services to patients throughout his extensive and decorated career, and prides himself on prioritizing patients above everything else. Dr. Weinstein utilizes the most updated and cutting-edge advancements in the dentistry field, and is constantly looking for new ways to ensure a positive customer experience for each and every patient. Dr. Weinstein has extensive experience in both general and cosmetic dentistry practices and procedures including CEREC One Day Crowns, Pinhole Surgical Gumlifts, and has an IV Sedation Certification.
Boca Dental strives to create a calm and peaceful environment for patients, ensuring the patient's dental goals are met while maintaining a positive overall patient experience. The clinic promises to deliver the most professional level of dental care found anywhere in Florida, a friendly and helpful team of dental professionals ready to answer any questions or inquiries you may have, and a calming and stress-free clinic environment that will make patients feel at home.
New York University College of Dentistry 1997 Graduate
2002 Fellow of International Congress of Oral Implantologists ICOI
Member of American Dental Association
Member of American Academy of Cosmetic Dentistry
Member of the Florida Dental Association
Member of Academy of Laser Dentistry
IV Sedation Certified
Enjoy Your Dental Visit In A Relaxed, Atmosphere.
Get the smile pampering you deserve by contacting us today.
Working Hours
Available after hours via WhatsApp on your mobile phone
Boca Dental Dentist
Get In Touch
* Required Fields
Your Information Is Safe With Us
We respect your privacy. The information you provide will be used to answer your question or to schedule an appointment if requested.