Welcome To Our VIP Dental Plan
No Insurance, No Problem
Get Our VIP Dental Discount Membership and Save!
Pay 1 low fee for each year you would like coverage and get the benefits below.
Our In House Plan will provide coverage for one year from the date of enrollment and if the benefits are not used within the allotted time the benefits will be forfeited. It is the patient's responsibility to schedule the necessary appointments within the allotted time period. The fees in our" In House Plan" apply to services performed by Dr. Gregg Weinstein and Dr. Suate only. Occasionally, the services of a specialist are required and these fees will not apply. Fees are subject to change without notice at any given time. This is not insurance; by joining this plan, patient receives discounted fees for which he/she is responsible at the services are rendered.
Annual Enrollment Fee: $250.00
Annual Renewal Fee $220.00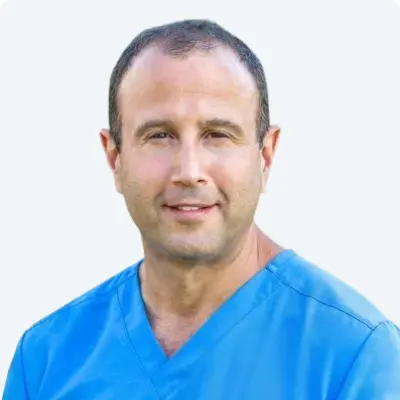 Dr. Gregg Weinstein, DDS
Isabel M. Suate D.D.S
Dental Membership Plan
Annual Enrollment Fees
Individual $ 250.00
Annual Re-enrollment Fees
Individual $ 210.00
Prosthodontic Specialties
Ada code- treatment-discount
| Code | Procedures | VIP Fees | Standard Fees |
| --- | --- | --- | --- |
| D0150   | Comprehensive Exam | $ – | $85.00 |
| D0140   | Problem Focused Exam | $ – | $60.50 |
| D0120                                          | Periodic Exam | $ – | $44.00 |
| D0330   | Panoramic Film | $ – | $115.00 |
| D0274 | Bite-wing X- rays | $ –    | $66.00 |
| D0220 | Periapical X- rays | $ –    | $26.40 |
| D1110   | Adult Prophylaxis | $ – | $100.00 |
| D1208 | Flouride | $45.00 | $55.00 |
| D1351 | Sealant | $50.00 | $65.00 |
| D2330 | One Surface Resin Anterior Composite | $160.87 | $214.50 |
| D2391 | One Surface Resin Posterior Composite | $195.00 | $260.00 |
| D3310 | Endodontic Therapy- Anterior Tooth | $632.50 | $740.00 |
| D3330 | Endodontic Therapy-Posterior Tooth | $858.00 | $1,080.00 |
| Totals:  VIP vs Standard Fee example | | $1,941.37 | $2,930.40 |
Above Example Savings $989.03 using VIP plan
*OTHER DENTAL TREATMENTS WILL BE PROVIDED AT REASONABLE OR DISCOUNTED FEES.
Exclusions
Discounts under this program shall not apply to any treatment started prior to enrollment or after membership expires, nor to treatment paid in whole or part by insurance. No insurance benefits or other discount offer may be combined with this program.
Payment Policy
Give the substantial discounts offered under the IN HOUSE DENTAL PLAN, Dr. Michael Gioia strictly requires that: (a) all fees must be paid in full at time each treatment/procedure is performed except that for procedures requiring multiple appointments (such as crowns, bridges, and dentures) a minimum of 50% of the total fee must be paid when the procedure is started and the balance must be paid in full prior to completion. Dr. Gregg Weinstein reserves the right to deny all benefits and treatment under the IN HOUSE DENTAL PLAN and/or suspend or terminate a patient's membership without notice if the patient's account becomes delinquent at any time.
Disclosure
This payment an any other person responsible for payment has a right to refuse to pay, cancel payment , or be reimbursed for payment for any other service, examination, or treatment that is performed as a result of and within 72 hours of responding to the advertisement for the Free, Discounted Fee , or reduced fee service, examination or treatment. Minimum Fee only for implants, Advertised Fee Does not include Final restoration Nor abutment Post. Implant and special offers are minimal fees only . Not all patients are candidates and additional fees may apply.. Advertised Fee may not be used or combined with other offers or discount plans. Licenses Dr Gioia DN 8526, Dr Figueroa Cohen DN 21481
Call Us For Your Perfect Smile
Enjoy Your Dental Visit In A Relaxed, Atmosphere.
Get the smile pampering you deserve by contacting us today.
Working Hours
Available after hours via WhatsApp on your mobile phone
Boca Dental Dentist
Get In Touch
* Required Fields
Your Information Is Safe With Us
We respect your privacy. The information you provide will be used to answer your question or to schedule an appointment if requested.